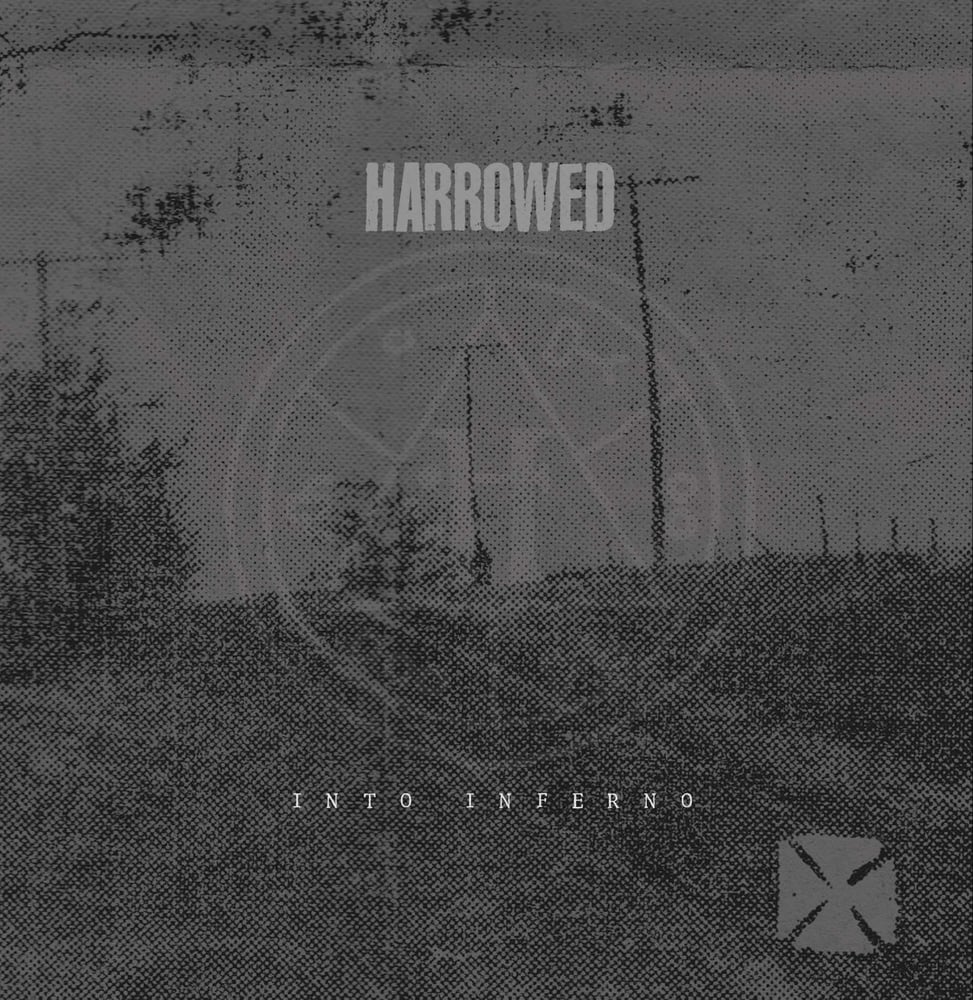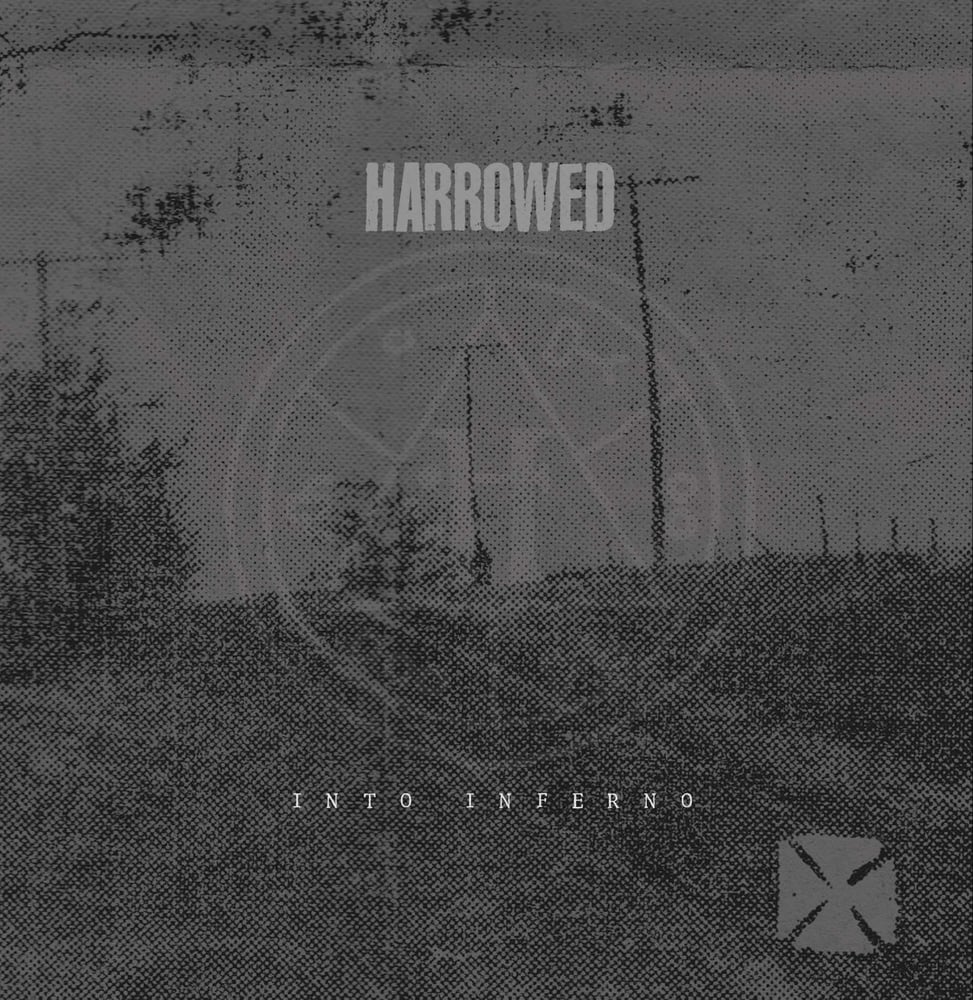 'Into Inferno' Vinyl
£8.00 / On Sale
TRACK LIST:
1. Ghost [00:44]
2. Desolate [02:32]
3. Nostromo [02:37]
4. From Underground [02:38]
5. Into Inferno [03:14]
6. RawBonedWitch [01:43]
7. Empty [03:24]
8. Homebound [01:57]
9. Fallout [02:42]
Harrowed's debut album 'Into Inferno' picks up where the scathing two-track demo tape on Hemlock 13 left off. The trio conjure up nine malevolent tracks, filled with caustic riffs and throat-ripping vocals, all rounded out by an utterly punishing rhythm section.
Whilst Harrowed may be a fairly new entity, the trio are no strangers to the scene, having been in a wealth of bands spawned from the South East over the last two decades. In their relatively short existence Harrowed have racked up a host of shows with the likes of Hang The Bastard, Coliseum, Despise You and Iron Lung, to name but a few.
'Into Inferno' was recorded at Lightship95 by Ben Philips and at Son Of Sun by Jason Frye. The record was mixed by Jason Frye and mastered at Audiosiege by Brad Boatright (Sleep, Nails, SUNN O))), Integrity).